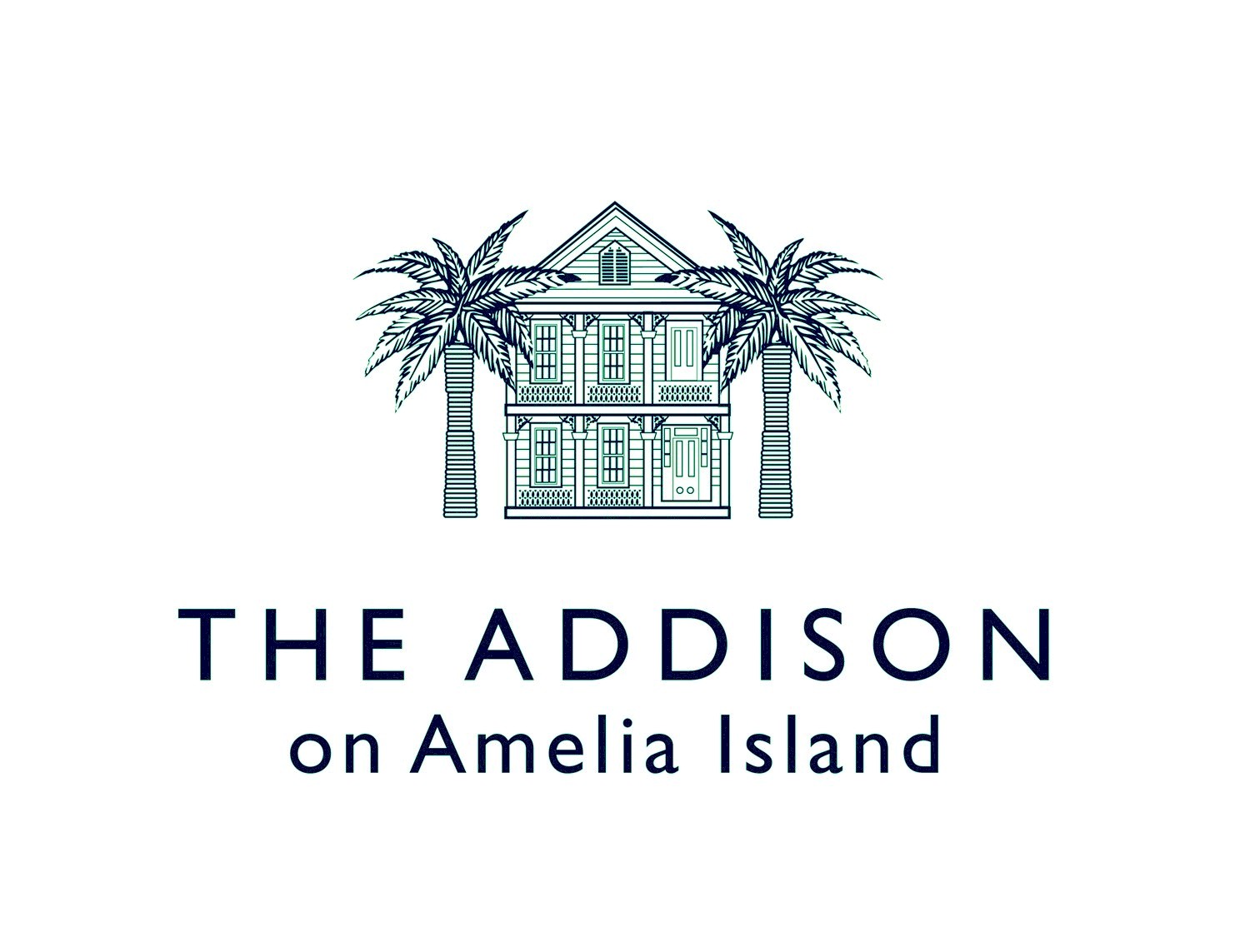 The Addison on Amelia Island Bed and Breakfast is comprised of three antebellum style buildings enclosing an enchanting courtyard with lush tropical landscaping and a 3-tier fountain.  Understated hints of the tropics in the impeccably decorated guest rooms bring to mind Old Florida elegance with four-poster beds, rich hardwood floors and ceiling fans stirring a cool breeze. Imagine yourself as a guest in an elegant turn-of-the-century home by the sea: warm, well-polished furnishings, tall ceilings, the rustle of silk draperies in the afternoon breeze and wicker chairs overlooking a quiet courtyard.  Private, semi-private and public porches overlooking the historic homes of Ash Street or the soothing fountain courtyard provide guests with a place to enjoy a cup of coffee, our delicious 3-course breakfast, a glass of wine, or simply to relax amid the oasis of calm. Guests will find shopping, dining, and activities all within walking distance of the inn. The Addison on Amelia Island is proud to be a Select Registry property that guarantees an exceptional level of cleanliness, service, and hospitality to provide the optimal guest experience. Once again, The Addison on Amelia Island was awarded Trip Advisor's Traveler's Choice Award for 2020 based on the high number of extremely positive guest reviews. Let us pamper you at The Addison on Amelia Island!
Current job openings at The Addison on Amelia Island
Currently this employer doesn't have any openings.