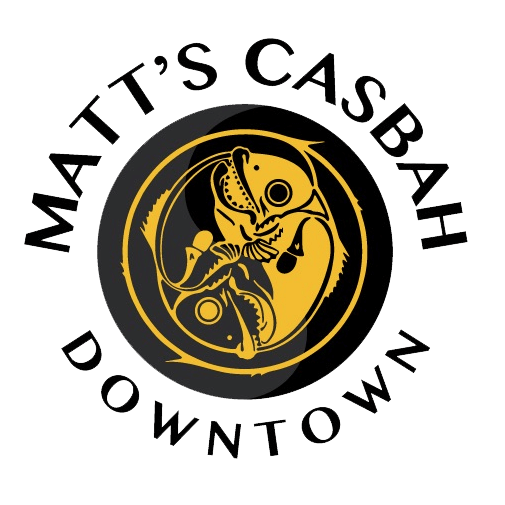 Before opening Matt's Casbah in Historic Downtown Melbourne in 2008, Chef Nugnes owned and operated Matt's Tropical Grill, located in Indian Harbour Beach, Florida. During that time he was looking to expand his business and purchased his current property in the heart of Downtown Melbourne which was once the infamous Pop's Casbah . To pay homage to the beloved Pop's, he named the restaurant Matt's Casbah.
Matt´s Casbah meets your every desire… Fine dining in the art-filled dining room, lunch al fresco on the patio or in the cool inside, sushi at the sushi bar or Waverly Room, and special selections from our wine cellar.  Our top priority at Matt´s Casbah is to meet your every desire and exceed your highest expectations.
The name… Matt´s Casbah is an amalgam that conjures images of global cuisine, pays tribute to the historic Pop's Casbah restaurant that stood for over 50 years on our corner of historic downtown Melbourne, and references Matt Nugnes the creative, culinary force behind Matt´s Casbah.
Matt´s Casbah is stylish and sophisticated, casual and comfortable. Whether you choose to start or end your day at Matt´s Casbah you will always be treated to an exceptional dining experience.
Current job openings at Matt's Casbah
Currently this employer doesn't have any openings.