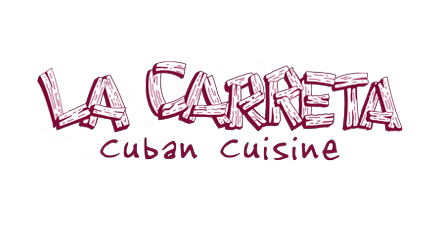 Yesterday's La Carreta:
The term: "La Carreta"(English: The Oxcart) is a strong open vehicle with two or four wheels, typically used for carrying loads. La Carreta was especially popular in the Sugar Plantations in Cuba as a way to transport the sugar cane across the plantations.
Today's La Carreta:
The first La Carreta was founded in Little Havana's famous Calle Ocho in 1976. After Cuba's political take-over of 1959, a large and growing number of Cubans in exile moved to Miami in search of a community akin to that of their homeland. Out of the growing demand for an authentic cultural hub, La Carreta was born
. As a Cuban family owned establishment, it continues to be a staple of the old Cuba's family dinning traditions of "abuela style" food and famously authentic Cuban espresso. With more than 9 locations, thousands of Miami locales and tourists are served our authentic Cuban food and coffee daily. Many of which come together in celebration of cultural achievements and collective Cuban camaraderie.
La Carreta… Keeping Miamians grooving since 1976.
Current job openings at La Carreta
Currently this employer doesn't have any openings.