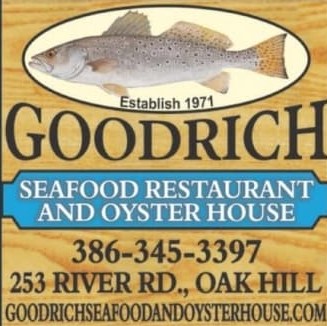 Goodrich's Seafood and Oyster House was founded in 1910 and continues on today located on the water in Oak Hill, Florida .Celebrity chef and restaurateur Emeril Lagasse visited the Goodrich's Seafood Restaurant & Oyster House in Oak Hill. The restaurant is a part of "Emeril's Florida", a series highlighting restaurants in the Sunshine State of Florida.
Current job openings at Goodrich Seafood and Oyster House
Currently this employer doesn't have any openings.