Service Express Representative (Telephone Operator)
Location

100 Marina View Drive Sarasota, FL 34236, Sarasota, Florida

Date Posted

July 19, 2021

Category

Hotel



Job Type

Full-time



Description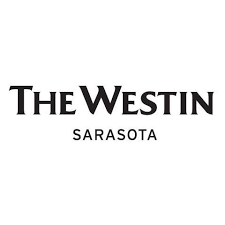 Position Summary:  Answers and directs incoming calls from inside and outside the hotel. Takes Room Service orders. Identifies all guest needs and handles their requests. Dispatches department staff via two-way radio and telephone.
Essential functions:  Reasonable accommodations may be made to enable individuals with disabilities to perform the essential functions.
Answers and directs all external incoming telephone calls following Westin telephone etiquette.
Answers all internally generated guest and delivery-related team member calls. Greets guest with a cheerful and pleasant voice using guests' names at least three times during conversation.
Dispatches delivery, security, banquets, engineering, housekeeping and others to the appropriate personnel.
Takes room service orders from guests over the telephone. Enters order in POS (Point of Service) system. Communicates special instructions to the kitchen and expeditors. Up-sells Room Service orders.
Posts room service charges and settle tickets when needed.
Takes call-in amenity and hospitality orders and organizes deliveries to guests.
Answers guest' questions and assists them with their need, ensuring all requests are followed through and completed.
Accepts and relays guests' messages, either manually, written or though voice mail system.
Takes request for wake-up calls and follows through to ensure guest receive their wake-up call at the requested time.
Maintains up-to-date knowledge of all hotel and area events and activities, so that guests will receive accurate and prompt information when requested.
Communicates situations in which guest are dissatisfied or experiencing a problem with management.
Responds to emergency situation calmly and effectively, according to hotel guidelines.
 Qualifications:
Education: High school diploma or GED.
Experience: Prior hospitality experience required.
Must be able to speak, read, write and understand English.
Must be able to read and write to facilitate the communication process.
Must possess basic computer skills.
Must possess basic computational ability.
Must be able to sit at a desk for up to 8 hours per day.
This description is a summary of primary responsibilities and qualifications. The job description is not intended to include all duties or qualifications that may be required now or in the future.
Apply online at www.kolterhospitality.com/join-the-team/