Location

100 Marina View Drive, Sarasota, Florida

Date Posted

May 12, 2022

Category

Hotel



Job Type

Freelance



Description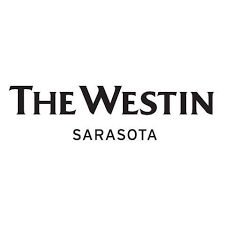 Position Summary: The busser is responsible for assisting the server in the highest quality of service, including the running of food and maintaining a clean restaurant. Busser is in charge of cleaning, preparing, and resetting tables.
Essential functions: Reasonable accommodations may be made to enable individuals with disabilities to perform the essential functions.
 Greet and provide exceptional service to guests.
 Clear tables 

after each guest, take tableware to appropriate areas for washing.

 Reset tables after guests.

 Ensures restaurant, bar area, and service stations are clean and orderly at all times.

 Possess knowledge of menus and applicable specials.

 Buss all tables removing soiled dishes after each course when requested by server.

 Assist food and beverage team members as situations arise.

 Respond appropriately to guest requests. Communicate guest requests to server as needed.

 Perform opening and closing procedures along with side work as assigned.

 Follow proper procedure regarding cash handling, following cash bank reconciliation and end of shift drop.

 Maintain a clean and efficient restaurant.

 Restock all tableware as needed.

 Know and comply with state food handling and liquor laws.

 Engage guests in a cordial, efficient, and professional manner.

 Perform all set up and side work.

 Adhere to hotel grooming standards.

 Perform any additional tasks requested by management.
Education: High school education/GED.
Experience: Previous experience in a hotel or related field preferred.
Hours required: Scheduled days and time vary based on hotel needs. Must be able to work weekends.
Skills and Abilities:
Must be able to pass TIPS certification/alcohol awareness training and food handler training.
Ability to regularly lift and/or move up to 50 pounds.
This description is a summary of primary responsibilities and qualifications. The job description is not intended to include all duties or qualifications that may be required now or in the future.
Apply online at https://www.kolterhospitality.com/careers/