Location

Sarasota, FL

Date Posted

December 27, 2021

Category

Hotel



Job Type

Freelance



Description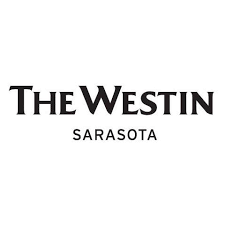 Position Summary: To maintain the highest standard possible for guests by insuring quick, efficient, and professional Server Assistant services.
Essential Functions: Reasonable accommodations may be made to enable individuals with disabilities to perform the essential functions.
Must have complete knowledge of service times and menu.
Must have complete knowledge of floor plan, table numbers and seat numbers.
Responsible for verifying complete order on ticket to food on cold line and hot line,
Deliver good to correct tables according to ticket, floor plan and seat numbers.
Always inquire if additional service is needed from guests upon delivery and inform server or manager.
Must consult with supervisor with any food delivery difficulty.
Responsible for set-up of expo line with items specified in side work.
Set-up and breakdown of breakfast buffet according to time allotted.
Maintenance and replenishment of breakfast buffet items. Ensure items are full at all times, clean, and presentable.
Quickly clear dirty table settings and prepare tables for resetting. Promptly and consistently reset all service ware.
Maintain stock and cleanliness of stations for all meal periods with necessary equipment including silverware, linen, and condiments.
Serve guests with beverages, breads, and butter to begin their dining experience and replenish as necessary.
Transport all dirty tableware from dining room to dishwashing area for proper cleaning.
Maintain complete knowledge of correct maintenance and use of all current and new equipment in work area.
Clean up spills, broken service area, and attends to similar problems during service with minimal disruption to diners.
All other tasks as assigned by your manager or Hotel Management.
Education: High School diploma or GED plus 2 years' guest service experience or equivalent combination of education and experience that provides the above skills, knowledge, and ability.
Experience: Minimum of 1-year of service in the hospitality industry. Preferably, experience in restaurant or guest service area.
Skills and Abilities: 
Proficiency in reading and communication in English
Excellent communication and interpersonal experience.
Excellent organizational skills with attention to detail.
Must be able to work a variety of shifts, including weekends and holidays.
Maintain a professional business appearance, attitude, and performance.
Current certification in ServSafe or other nationally recognized Food Handler Program or able to obtain upon being hired.
Current certification in TIPS or other nationally recognized program in the service of alcohol or able to obtain upon being hired.
Ability to be on one's feet for prolonged periods of time.
Able to lift and carry up to 25 pounds.
Kolter Hospitality is proud to be an Equal Employment Opportunity.
Reasonable accommodations may be made to enable individuals with disabilities to perform the essential functions. This description is a summary of primary responsibilities and qualifications.  The job description is not intended to include all duties or qualifications that may be required now or in the future. Kolter Hospitality is a drug-free workplace. Pre-employment drug test and background check required.