Location

100 Marina View Drive, Sarasota, Florida

Date Posted

May 12, 2022

Category

Hotel



Job Type

Freelance



Description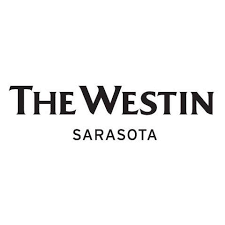 Overview: A Kolter Hospitality Morning Server delivers service excellence to our guests in an attentive, courteous and efficient manner. This position is responsible for receiving and delivering guests orders and collecting payment.
Performance Expectations:
Prepare and serve food and drinks for guests.
Have a thorough knowledge of menus and applicable specials.
Ring food orders into computer immediately.
Process and collect payments from guests.
Maintain a clean and efficient restaurant.
Pre-bus all tables removing soiled dishes after each course.
Perform opening and closing procedures.
Know and comply with state food handling and liquor laws.
Engage guests in a cordial, efficient and professional manner.
Report any items in need of repair.
Follow all safety procedures while working.
Behavioral Expectations:
Be effective and innovative in handling and solving problems in the workplace.
Remain positive and helpful while working in a fast-paced environment.
Committed to the success and growth of the company.
Act honorably, even when no one is watching.
Eagerness to grow and/or develop within the company
Passionately provide personalized guest service
General Requirements:
Able to work weekends
Report to work on time and in proper uniform.
Knowledge and/or ability to operate a computer.
Experience: None. Customer Service or Hospitality experience a plus.
Education: None
Physical Requirements:
Ability to stand/walk for up to 8 hours.
Occasional lifting, pushing and pulling

Kolter Hospitality is proud to be an Equal Employment Opportunity.
Reasonable accommodations may be made to enable individuals with disabilities to perform the essential functions. This description is a summary of primary responsibilities and qualifications.  The job description is not intended to include all duties or qualifications that may be required now or in the future. Kolter Hospitality is a drug-free workplace. Pre-employment drug test and background check required.
Equal Opportunity Employer
M/F/Veteran/Disability
Drug Free Workplace
Kolter Hospitality Participates in E-Verify
Apply online at https://www.kolterhospitality.com/careers/