Location

100 Marina View Drive, Sarasota, Florida

Date Posted

May 12, 2022

Category

Hotel



Job Type

Freelance



Description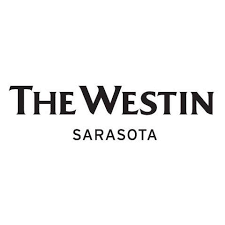 Position Summary: Responsible for controlling access to hotel areas, conducting physical inspections of and monitoring surveillance cameras located at the hotel. To ensure the safety of guests and team members and the protection of the Hotel property and assets.
Essential Functions: Ensure the overall safety of guests and team members are met throughout the property at all times.
Thoroughly understands all Hotel Emergency Response Procedures and is able to respond appropriately to all situations.
Monitors/controls access to all facility employee entrances, to ensure that only authorized individuals enter.
Inspect packages entering and exiting through hotel team member entrances.  Denies access to or removal of unauthorized materials.
Patrols front of the house, back of the house and exterior hotel areas, reporting any safety or security hazards, unacceptable behavior, or suspicious persons to management for direction and resolution.
Prepares necessary maintenance request for safety related maintenance requirements identified.
Documents all security related issues and assistance provided in appropriate Security reports.
Logs, stores, and returns lost and found items in accordance with hotel policies.
Enforces hotel rules/regulations in accordance with Team Member Handbook and hotel policies.
Monitors and ensures compliance to hotel key control policies by all team members.
Interacts with guests in a courteous and friendly manner.
Responds to all guest and team member incidents, gathers information, secures area if necessary to preserve evidence.
May assist in obtaining materials from Storeroom areas during non-operating hours.
Documents all after hour storeroom entries, reason for entry, ensures proper requisition obtained for all items removed.
Assists with guest or staff issues beyond the normal scope of "security" as requested during non-operating hours.
Assist other hotel team members in applying Blood-borne Pathogen Exposure Control policies.
Liaise with police in the absence of management.
Promotes safe work practices.  Assist in ensuring compliance with all local, state and federal regulations and implement preventative measures.
Education:  High school diploma or GED.

Experience:  Previous security experience required — 2 years minimum preferred.
 Excellent observation, communication guest service and report writing skills.
 Possess a CPR and First Aid certification, or ability to obtain.
 Ability to speak, read and write English fluently.
 Able to work a flexible schedule, including weekends and holidays.
 Must be knowledgeable about fire procedures, disaster plan procedure, bomb threats and hotel evacuation procedures.
 Absolute discretion and confidentiality regarding sensitive information.
 Ability to work under pressure, keeping calm in emergency situations.
 Ability to work on one's own or in a team environment.
This description is a summary of primary responsibilities and qualifications.  The job description is not intended to include all duties or qualifications that may be required now or in the future.
Apply online at https://www.kolterhospitality.com/careers/