Location

4000 RCA Blvd, Palm Beach Gardens, Florida

Date Posted

October 26, 2021

Category

Hotel



Job Type

Full-time



Financial Incentives
Health, Dental, Vision, PTO, Holidays, Life Insurance, 401K, STD, LTD, Hotel Discounts
Description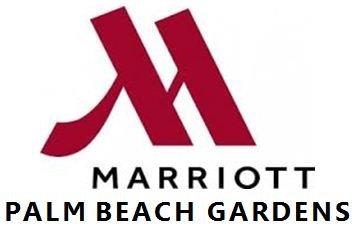 OVERALL RESPONSIBILITIES:
Primary responsibilities are to support Sales & Events team, and include but are not limited to, communicating with the hotel occupancy, creating all room blocks for CI, review all of the room blocks in Marsha on a daily basis, cut off meeting, compiling weekly and monthly reports, answering phones, making all Business Transient Reservations, maintaining files, sending emails, typing, faxing, copying/scanning. Promote awareness of brand image internally and externally. Use sales techniques that maximize revenue while maintaining existing guest loyalty to Marriott. Enter, retrieve, reconcile, and verify information (e.g., commissions, reward points, leads, third parties) in software involved in the sales process. Answer guest questions about property facilities/services (e.g., hours of operation, rates and room types, packages, promotions, entertainment, restaurants, special events). Serve as the point of contact for clients with rooming list and communicate with them by phone and email to respond to questions and requests.
Knowledge of CI/TY, MARSHA and Marriott PMS is a basic requirement.
ESSENTIAL FUNCTIONS:
Practice the Basics of Brilliant Hosting at all times
Creating and updating Group and Business Transient Blocks
Acts as inhouse reservation department, creates reservations as requested or needed from Front Desk, Sales Manager or General Manager.
Maintaining account filing system; prepare weekly booking summary through use of CI/TY (Similar to Delphi)
Assist Sales Managers by handling reservation links for the call in groups
Contact clients on behalf of the Sales Managers and serve as a representative of the department in the manager's absence.
Generate pick up reports and assist Managers in making sure that blocks are updated.
Act as a liaison between client and management.
Coordinate client billing
Ensure that standards of personal appearance, grooming and conduct are an example to the team and provide a professional image of guests.
Each associate is expected to complete, within their ability, all reasonable requests by management.
Compile reports from PMS and or Marsha
Files – maintain/update
End of day reports
Credit Card Authorization Forms Link & Group Reservation Forms
Master Binders (Maintain)

Commission
LNR for all Corporate Rates

Covering for all managers while out of office or unavailable
Answering inquiry calls, taking down essential information in order to pass along to Sales/Catering Managers.
Sites inspections, if needed.