Location

2000 North Ocean Blvd, Fort Lauderdale, Florida

Date Posted

September 17, 2021

Category

Hotel



Job Type

Full-time



Financial Incentives
$500 Hiring Bonus
Description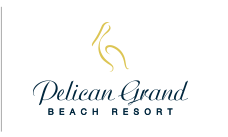 Looking to make $25-$40 an hour?Join OCEAN2000 at Pelican Grand Beach Resort!
This position is offering a $500 hiring bonus!
We are seeking full time & part time servers to join our team.
The server is responsible for providing excellent customer service and experience for all guests dining at OCEAN2000 Restaurant by being attentive to their needs, making them feel welcome, comfortable and relaxed. The server must have a well-rounded understanding of the menu and ability to speak to the items being served in addition to the wine offerings.
Candidate must be passionate to serve guests in a professional and fun manner.
Previous restaurant experience is required.
Upon Hire, you will get $100 after 2 weeks of employment, $100 after 2 months of employment and $300 after 3 months of employment!