Location

2000 North Ocean Blvd, Fort Lauderdale, Florida

Date Posted

September 17, 2021

Category

Hotel



Job Type

Full-time



Financial Incentives
$500 Hiring Bonus
Description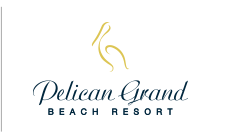 Ready to work and play on Fort Lauderdale Beach?
This position is offering a $500 Hiring Bonus!
Pelican Grand Beach Resort, part of Noble House Hotels & Resorts, is seeking a Full Time Restaurant Hostess to join our team in OCEAN2000 Restaurant.
The host(ess) will be responsible for:
Greeting restaurant customers in a quick, efficient and friendly manner as customers approach OCEAN2000 restaurant.
Providing patrons with accurate wait time estimates during busy periods
Maintaining a neat, organized front-of-house environment
Seating guests
Assist with opening/closing tasks and side work as needed
Answer phones and schedule reservations in person as well as on the phone in a friendly manner.
Upon Hire, you will get $100 after 2 weeks of employment, $100 after 2 months of employment and $300 after 3 months of employment!