Location

100 Marina View Drive, Sarasota, Florida

Date Posted

May 12, 2022

Category

Hotel



Job Type

Freelance



Description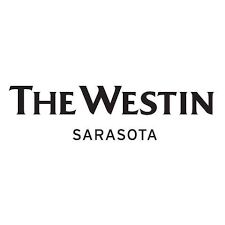 Position Summary: Assist all guests at the poolside with towels and seating. Maintains the cleanliness and organization of all supplies, equipment, and work areas and ensures guest safety and enjoyment.
Essential Functions: Reasonable accommodations may be made to enable individuals with disabilities to perform the essential functions.
Greets all guests arriving at the pool in a professional, friendly, and engaging manner.
Anticipate guests' needs, responds promptly, and acknowledges all guests, however busy and whatever the time of day.
Maintains positive guest relations at all times.
Maintain complete knowledge of daily house count, VIP's in-house, arrivals/departures, all hotel facilities and services, and hours of operation for each F&B outlet.
Obtain clean towels from Laundry and transport them to pool deck; fold and stack towels.
Open, set up, and organize the pool deck.
Set up pool furniture, towels, and umbrellas.
Remove trash and debris from all work areas and pool facilities.
Sweep, wash down, mop, and clean the pool deck; use a squeegee to dry decks.
Check pool restrooms and shower areas throughout the shift for supply levels, cleanliness, and working order. Notify the proper departments with any needs.
Adheres to all pool safety standards, including safety procedures for adverse weather conditions.
Collects dirty towels left on chairs and pool deck.
Utilize first aid and lifesaving procedures when situations demand.
Complete closing duties. Return soiled towels to Laundry.
Education: High school diploma or GED.
Experience: Prior experience working pool service and/or guest service experience, preferably in a hotel environment.
Hours Required: Able to work a flexible work schedule, including weekends and holidays.
Skills & Abilities:
Excellent guest service skills and oral communication skills.
Ability to lift to 20 lbs. and carry up to 75 lbs.
Ability to walk or stand for prolonged periods of time.
CPR and First Aid certification preferred.
This description is a summary of primary responsibilities and qualifications. The job description is not intended to include all duties or qualifications that may be required now or in the future.
Apply online at https://www.kolterhospitality.com/careers/