Location

North Florida Ave, FL

Date Posted

March 27, 2023

Category

Hotel



Job Type

Full-time



Financial Incentives
Benefits after 30 days, PTO after 90 days, free parking
Description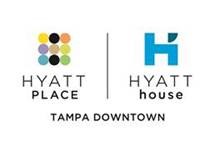 The cook is responsible for meal preparation and assigned kitchen duties.
JOB DUTIES
• Plan and prepare various food items and meals for hotel restaurant and catering functions, following proper food
handling and safety guidelines
• Understand food cost and portion control without sacrificing quality
• Assist with quality and presentation issues, cleanliness and organization of the kitchen and the restaurant when
necessary
• Accommodate guests' special requests
• Maintain clean work area, practicing "clean as you go" policy
• Assist with inventory, ordering and receiving of all Food & Beverage items as directed
• Assist with any reports as required (inventory, food costs, beverage costs, etc. )
• Maintain sanitation and safety standards with anyone entering the kitchen area
• Coordinate catering reservations and Food preparation with Sales Department and assure guest satisfaction
• Follow up on menu items and cost any special menu requests
• Assist with training and monitoring kitchen personnel in the performance of their duties as necessary
• Watch for safety hazards and report them immediately to your Department Supervisor
• Perform other duties as directed, developed or assigned.
MINIMUM REQUIREMENTS
• High school diploma or equivalent preferred
• Minimum one year hospitality or restaurant food service experience required
• Able to work with little or no supervision
• Read, write, and verbally communicate effectively and professionally with other business departments, guests,
and vendors. Ability to diplomatically deal with difficult situations and people, while exhibiting a consistent level
of professionalism
• Frequent need to perform the following physical activities: reaching, bending, twisting, and climbing. Have
frequent need to perform standing and walking activities
• Constant need to perform the following physical activities: grasping, turning, finger dexterity
• Frequent need to stand for long period of time
• Lifting/carrying up to 15 lbs. frequently and 30 lbs. occasionally
• Vision requirements: frequent need to see small details and things clearly beyond arm's reach
** Please apply directly at www.hrihospitality.com/careers **