Part Time Security Officer
Location

2000 North Ocean Blvd, Fort Lauderdale, Florida

Date Posted

September 17, 2021

Category

Hotel



Job Type

Full-time



Financial Incentives
$500 Hiring Bonus
Description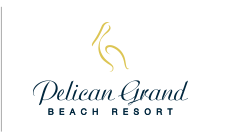 Ready to work and play on Fort Lauderdale Beach?
We are offering a $ 500 Hiring Bonus for this position!
Pelican Grand Beach Resort, Fort Lauderdale's premier oceanfront resort, is hiring a part time overnight Security Officer which may include Saturdays and Sundays daytime in guest areas and/or overnight.
The Security Officer will be:
Responsible for ensuring the safety of guests and team members and the security of the hotel and property in the hotel's continuing effort to deliver outstanding guest service.
Job responsibilities include:
Patrol the interior of and the perimeter of the hotel and the property to observe and identify potential safety risks, security risks and undesirable conditions
Respond to emergency situations including, but not limited to, safety hazards, fires, medical emergencies and threats to life and/or property.
Respond to guest inquiries and requests and resolve guest issues in a timely, friendly and efficient manner
Must be able to work independently.
Previous experience in a hotel/resort preferred.
Upon Hire, you will get $100 after 2 weeks of employment, $100 after 2 months of employment and $300 after 3 months of employment!