Location

2000 North Ocean Blvd, Fort Lauderdale, Florida

Date Posted

September 17, 2021

Category

Hotel



Job Type

Full-time



Financial Incentives
$500 Hiring Bonus
Description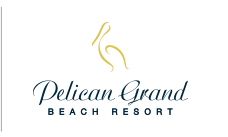 Ready to work and play on Fort Lauderdale Beach?
This position is paying a $500 Hiring Bonus!
Pelican Grand Beach Resort, part of Noble House Hotels & Resorts, is seeking a full time Mini Bar Attendant to to perform all duties associated with minibar including restock, cleaning and servicing of all minibar refrigerators and pantry items.
The Mini Bar Attendant will:
Inventory guest room refreshment pantries to determine consumption by guest.
Prepare refreshment pantry charge ticket and forwards to appropriate cashier for billing to guest account.
Replenish refreshment pantry items consumed.
Inspect refreshment pantry contents and maintains freshness of product.
Clean and maintain refreshment pantry appearance to established standards.
Remove consumed amenity items and/or room service trays from guest rooms.
Complete DND/No Service, inventory and in-house guest list paperwork.
Communicate discrepancies regarding refreshment pantry usage to captain.
Restocks and rotates refreshment pantry attendant cart supplies.
Candidate must be able to work well independently and have prior guest service experience.
Upon Hire, you will get $100 after 2 weeks of employment, $100 after 2 months of employment and $300 after 3 months of employment!