Marriott Beachside Front Desk Evening MOD
Location

3841 N. Roosevelt Blvd., Key West, FL

Date Posted

August 17, 2022

Category

Hotel



Job Type

Full-time



Description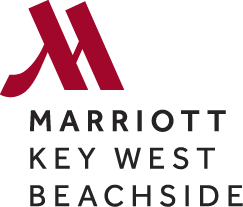 PURPOSE:
Assist In the planning, direction, coordination and execution of all activities and Associates within the front office departments to include; front desk, bellmen, shuttle drivers, AYS and concierge. Responsible for ensuring that all front office activities are carried out professionally, to standards of highest service. Achieve desired outcomes through assisting in the creation, development and maintenance' of a competent, motivated and empowered staff. Effectively lead, train, coach, motivate, engage and provide feedback to the front office staff on a daily basis. In absence of the Front Office Manager, the Front Desk Managers will fulfill this role.
RESPONSIBILITIES:
1. Know your work schedule and follow it with a high degree of reliability.
2. Interact with clients, vendors, and co-workers in a professional and customer service manner.
3. Maintain high standards of personal appearance and grooming.
4. Maintain a clean, neat and orderly work area.
5. Perform your job according to standard operating procedures.
6. Read, understand and follow all policies, procedures and practices as stated in the Employee Handbook.
7. Implement hotel safety and emergency policies and procedures (i.e. evacuation, first aid, etc.) to include removing all safety hazards, following OSHA Hazcom program and safe lifting techniques.
8. Utilize protective equipment, when applicable.
9. Promptly report accidents, injuries, property damage or loss to supervisor.
10. Promptly report substandard (unsafe) conditions to supervisor.
11. Keep accurate communication flowing freely among all hotel departments.
12. Inform management promptly of any work-related problems or guest complaints.
13. Maintain professional, amicable relationships with all resort departments, managers, staff, vendors, and community and professional contacts
14. Promote excellent guest service throughout the resort by demonstrating friendly, courteous and helpful attitudes toward all guests.
15. Attend all scheduled training classes and meetings.
16. Train and supervise other employees as directed by management.
17. Continue to learn and grow in your position.
18. Perform any reasonable request as assigned or directed by management.
19. Provide for a safe work environment by following all safety and security procedures and rules.
20. Arrange for reasonable accommodations for person(s) with disabilities.
21. Assist person(s) with a disability.
22. Comply with all applicable federal, state and local laws and ordinances as they apply to the hotel, guests and employees.
ESSENTIAL JOB FUNCTIONS:
• Leads by example: Provide a high-quality service and pro-active hospitality towards guests
• Initiates additional tasks to improve existing procedures and guest satisfaction
• Is in the guest area during high traffic times to assist the front office associates and to ensure smooth operations
• Be well groomed and conform to the hotels dress code
• Know all frequent guests and be familiar with their special requests.  Ensure that their needs are met
• At all times strive to represent the property in the most professional and courteous manner
PRODUCT DELIVERY:
• Smooth, efficient, professional operation of all front desk areas
• Ensure that all procedures and policies are in place and followed
• Assist Front Office Manager in conducting audit and controls on a regular basis.
• Coach and counsel associates whenever appropriate
• Coach and counsel associates whenever appropriate
• Ensure good communication between departments
• Strictly follows banking and cash handling procedures
• Ensures confidentiality of User Log-Ons.  Ensure that users are logged out when leaving area
• Ensure that Retail Store Operations are running smoothly, that supplies are stock, and that the area is always clean and neat.  Ensure that garments are properly folded.
• Train and develop associates to the highest possible extent.  Ensures that daily training is provided for technical, hospitality, communication, management and organizational skills.  Ensure that entire team attends all required training
• Ensure that recognition programs for both guests and associates is in place and working
• Uses TQM tools and empowerment to make decisions leading towards total customer satisfaction
• Resolves system problems and can operate the system manually.  Can lead staff through a down time
• Communicates with front office manager and supervisors about daily audits and controls, so all are informed about proper procedures
• Controls costs effectively to meet budget guidelines.  Has control system in place for all controllable costs and man hours
• Initiates weekly and monthly meetings in the department.  Attend staff meetings
• Has plans and actions in place to meet goals and mission of the company and the hotel
• Be familiar with sales strategies; communicate daily with reservation sales
SAFETY, SANITATION & SECURITY:
• Be knowledgeable about all emergency plans and know how to act on them.
• Report any unusual occurrences immediately to the GM
• Maintain safety by adhering to safest policies, being responsible to report all accidents immediately
• Ensure proper safety instructions are given before operating any equipment
• Attend all safety training and ensure that all staff attend
KNOWLEDGE, SKILLS & ABILITIES:
Education: Bachelor degree in related field preferred.
Experience:  Minimum of 3 years experience preferred.  Experience with hotel information systems required.  Previous experience in hotel front office supervisory/management role required.
Other:  Basic computer skills needed.  Familiarity with Microsoft Office preferred.  First Aid certification required. CPR certification desired.
JOB IMPACT:
Summary:  The Front Desk Manager is responsible for ensuring all front desk activities are carried out professionally, to standards of the highest level of service.
Travel required:  Some travel may be required for training purposes
Hours Required:  This position requires full time availability, generally 40 to 50 hours per week, including nights, weekends and holidays, as Guest demands require.
A "regular" work schedule is five nights, from 3pm - 11pm, with the understanding hours and days can change.