Location

17814 Gulf BLVD, Redington Shores, FL

Date Posted

March 22, 2022

Category

Restaurant



Job Type

Full-time



Description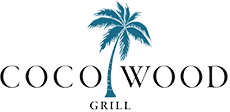 Coco Wood Grill is a Modern American Cuisine concept that caters to foodies in a fun, family-oriented, casual atmosphere. This concept was developed through our passion and love for food and social entertaining. We aim to provide the community with a full-service neighborhood restaurant that takes traditional family recipes plus our many years of catering, restaurant ownership, hotel, and club management and putting a twist on the food we created and served that has made our friends, family, and customers happy for 25+ years.
Expectations
Line Cook essential duties or purpose is to ensure the highest level of service possible to internal and external customers. To produce attractive, eye appealing dishes for all our food items, to help meet department goals for sales, margin, labor and customer service while adhering to sanitation and production standards.
Ownership views this position as one of the most important positions at the Coco Wood Grill. This view is because our Line cooks are the keys to consistent food quality, waste control and inventory/ purchasing control.
Job Responsibilities
Opening, set-up and or closing break down of entire kitchen
Checking in orders, putting away orders and rotation of product
Cleaning and organization of entire kitchen, prep and storage areas
Communicate with direct supervisor immediately when unsure how to handle a situation.
Responsible for overall productivity and profitability of all aspects of their scheduled shift.
Security of kitchen and all food storage areas at close of shift.
Execute daily production list as delegated by Kitchen Manager (Chef).
Ensure understanding of amounts and techniques to be used in preparation.
Assess recipe batch sizes and prepare ingredients accordingly.
Practice established safety and sanitation procedures for food handling and preparation.
Follow all directions accurately and in accordance with established production guide lines.
Utilize quick and efficient knife and cooking techniques in order to increase production.
Manage oven and stove time, assist other staff as needed.
Follow proper procedures in cleaning department areas and equipment.
Follow safety guide lines in regards to lifting, knife handling, equipment operation, etc.
Prepare special orders or catering events.
Assist in research and development of new recipes as directed by or to assist Kitchen Manager (Chef).
Recognize and inform supervisor of ingredient shortages and out of stocks.
When preparations are completed, store unused ingredients, with attention to accurate labeling, dating and storing.
Participate in kitchen-cleaning side work and inventory days as directed.
Maintain accurate records as required.
Ensure prompt, friendly, courteous customer service.
The Coco Wood Grill Standard:
· Have a positive attitude and a team-player mentality.
· Pride yourself on delivering a world-class dining experience.
· Are able to demonstrate your passion for food and hospitality.
· Are accustomed to executing perfectly and attending to details.
· Welcome the challenge to continually improve and grow.
· Are willing to work weekends