Location

Sarasota, FL

Date Posted

December 27, 2021

Category

Hotel



Job Type

Freelance



Description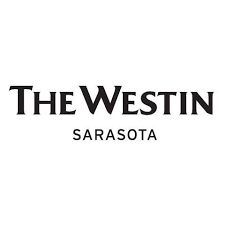 Position Summary: Inspect assigned sections and provide assessment feedback to leadership on compliance to cleanliness and brand standards. Expected to punch rooms in a timely manner to meet all guest room readiness needs. This position is committed to providing a consistent and exceptional guest experience by ensuring all guest expectations of guest and public area cleanliness and service standards are met and/or exceeded.
Essential functions: Reasonable accommodations may be made to enable individuals with disabilities to perform the essential functions.
Inspect to ensure cleanliness of guest rooms, hallways, guest, and heart of house elevator landings, stairwells, ice machines, vents, light fixtures and areas including employee entrances to guarantee they are clean and clear of trash, debris, spills, and residue.

Written inspection on all guest rooms
 Note and address cleanliness deficiencies with room attendants and ensure corrections are made.
Note and report defects in guest rooms, guest and Heart of House areas

 Motivate team and encourage an upbeat work environment.
 Ensure Room Attendants are completing required number of rooms in an 8-hour period
 Inspect all model/show and site rooms daily to ensure all are in pristine condition.
 Train all new associates on the ABC's of Housekeeping
 Ensure cleaning standards are adhered to based on the ABC's of the housekeeping process.
 Review daily MACG (Make A Green Choice) and occupancy levels to ensure staffing levels are met.
 Communicate regularly throughout the day with front office and other departments to ensure optimal guest satisfaction.
 Monitor inventory levels in storage and closet areas and communicate needs to ensure Room Attendants are equipped with all the tools necessary to perform their tasks.
 Exercise safe work practices within job function based on company guidelines at all times, pertaining to

 Slips, trips, and falls
 Proper Lifting
 Chemicals
 PPE = Personal Protective Equipment
 Blood-borne Pathogens
 Sharps/broken glass
 Working safely inside guest rooms, doors closed during service open with guest present.

 Adhere to all guidelines pertaining to lost and found and suspicious activity.
Education: High School or GED is preferred
Language: Bilingual (English and Spanish) preferred but not required.
Experience: Prior Housekeeping experience is required.
Hours required: Scheduled days and time vary based on hotel needs. Must be able to work weekends and holidays.
Must possess basic computer skills
Requires good communication skills, both verbal and written
Ability to push, pull, lift minimum of 50lbs
Ability to bend, kneel, and stretch.
Ability to walk/stand for extended periods of time
This description is a summary of primary responsibilities and qualifications. The job description is not intended to
include all duties or qualifications that may be required now or in the future.
EOE
M/F/Vet/Disability
DFWP
Kolter Hospitality Participates in E-Verify