Full Time Recreation Attendant
Location

2000 North Ocean Blvd, Fort Lauderdale, Florida

Date Posted

September 17, 2021

Category

Hotel



Job Type

Full-time



Financial Incentives
$500 Hiring Bonus
Description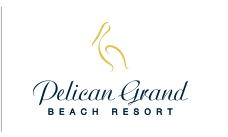 Ready to work and play on Fort Lauderdale Beach?
This position is offering a $500 Hiring Bonus!
Pelican Grand Beach Resort, part of Noble House Hotels & Resorts, is seeking a full time Recreation Attendant.
The Recreation Attendant will greet and acknowledge all guests (using guests' names) coming to utilize the beach and pool amenities at the resort, set up beach/pool chairs and umbrellas as well as provide towel services to all guests.
Candidate:
Must be passionate when interacting with guests and other team members.
Must be able to work outside up to 10 hours a day in various weather conditions.
Must be flexible with days and hours.
Upon Hire, you will get $100 after 2 weeks of employment, $100 after 2 months of employment and $300 after 3 months of employment.