Location

Singer Island, FL

Date Posted

June 3, 2022

Category

Hotel



Job Type

Full-time



Description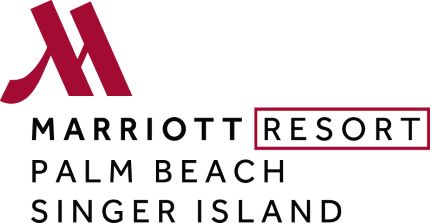 Job Description: Supervise and administer all guest services, maintaining company and brand standards, to maintain the highest level of professional and efficient service to all guests.
FRONT DESK / GUEST RELATIONS
· Thorough knowledge of all front desk and guest services department operations and individual job requirements.
· Carry out all reasonable requests of which you are capable of performing.
· Ensure effective departmental communication and information systems through logs, department meetings, and hotel meetings.
· Maintain Business Center and assist guests as needed.
ASSOCIATE RELATIONS
· Create and nurture a hotel environment that emphasizes motivation, empowerment, teamwork and a passion for providing service.
· Be readily available & approachable for all associates.
· Take proactive approaches when dealing with associate concerns.
· Extend professionalism and courtesy to associates at all times.
· Celebrate and foster decisions that result in successes as well as failures.
GUEST RELATIONS
· Be readily available/ approachable for all guests.
· Take proactive approaches when dealing with guest concerns. Follow property specific second effort and recovery plan.
· Extend professionalism and courtesy to guests at all times.
ROOMS CONTROL SKILLS
· Assist the hotel operation by completing the following responsibilities:
- Blocking rooms for same day based on: VIP's, specific location or views guaranteed to groups.
- Communicate with Manager regarding status of groups.
- Communicate with Housekeeping regarding VIP arrivals and expediting VR rooms.
- Run hourly house counts and confirm selling strategy with Manager/ Supervisor.
· Willingness and ability to train new associates.
· Communicate pertinent shift information to Manager/ Supervisor and team members both verbally and in writing via logbook. Update as necessary.
· Pass-on pertinent information to next shift. Group information, current selling strategy, follow-up required for guests or shift responsibilities.
PBX SKILLS
· Familiar with property, departments, hours of operation, and services of the hotel.
· Answer phones within 3 rings using proper greeting and etiquette.
- Understand and carry out specific duties for: fire alarms, bomb threats, and medical emergencies.
- Ability to make long distance, international, or special billing telephone calls.
- Receive and deliver clear and professional messages in PMS and offer assistance with voice mail.
- Answer basic Front Office related questions.
- Properly send, receive, and log faxes in a timely manner.
- Properly accept, log, and maintain mail in an organized manner.
- Report, log, and follow-up on telephone equipment malfunctions.
- Confirm, record, and deliver wake-up calls (using manual sheet and/ or switchboard).
- Use and explain the use of TDD equipment for hearing impaired.
· Assist team in completing daily responsibilities.