Location

2000 North Ocean Blvd, Fort Lauderdale, Florida

Date Posted

September 17, 2021

Category

Hotel



Job Type

Full-time



Financial Incentives
$500 Hiring Bonus
Description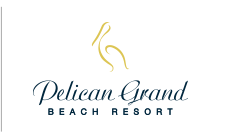 Ready to work and play on Fort Lauderdale Beach?
There is a $500 Hiring Bonus for this position!
OCEAN2000 Restaurant, located inside Pelican Grand Beach Resort, is seeking full time food runners.
The Food Runner will be responsible for supporting both servers and kitchen staff as well as providing guests with an exceptional experience while at OCEAN2000 Restaurant. The food runner will deliver food to guests by working with servers and the kitchen to ensure plates in the window match ticket orders before they go to the table checking especially for consistency and modifications.
Candidates must be able to work weekends and holidays.
Upon Hire, you will get $100 after 2 weeks of employment, $100 after 2 months of employment and $300 after 3 months of employment!