Location

35 Ocean Reef Drive Suite 200, Key Largo, FL

Date Posted

October 26, 2021

Category

Restaurant



Job Type

Full-time



Financial Incentives
Participation in Manager Incentive Program, Relocation
Description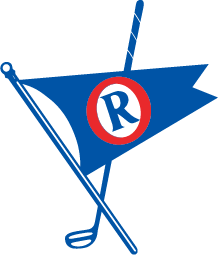 Ocean Reef Club
Executive Banquet Chef
Ocean Reef Club is the premier luxury platinum private club within the United States; situated in picturesque Key Largo Florida. Located approximately one hour from downtown Miami, Ocean Reef Club is constantly evolving to continue to offer the best experiences within our stunning 2500-acre property. The culinary team is composed of over 150 culinarians and the superior quality of our carefully sourced ingredients creates the perfect opportunity for creativity.
Job Summary:
Seeking a polished, professional, knowledgeable and energetic Senior Banquet Chef. Profound knowledge of intimate, medium and larger banqueting events and catering upwards of 2500 guests. Complete understanding of forecasting, ordering, timeliness, production, planning, cleanliness, garde manger, stocks, soups, sauces, multiple banquets simultaneously, plate presentations, flavor balances with: BBQ cooking, Italian food, all Asian cookery, all Latino cookery, American cooking classics, American regional, European cookery, scratch cooking, Strong abilities to write menus, cost menus and execution a must.
The Senior Banquet Chef will manage all aspects of the catering & banquet division within the entire Club encompassing: 19 food and beverage outlets, 6 restaurants, ice cream-bakeshop retail and a vast banqueting department. Ocean Reef Club is expanding, continues to refine and add to its current high level culinary portfolio. A skilled multitasking professional is crucial for this high volume yet refined position. An inflow of fresh ideas is expected while respecting the traditions amongst our members.
Serves as part of the food and beverage leadership team who collectively make key strategic and operational decisions for the food & beverage operation within the property.
Job Specific:
 To perform this job successfully, an individual must be able to exceed each essential duty. The requirements listed below are representative of the knowledge, skill and /or ability required for this position. Reasonable accommodations may be made to enable individuals with disabilities to perform the essential functions.
¨      To plan and organize banquet kitchen(s) daily production according to menus, restaurant requisitions, and all special requests.
¨      Create, and implement creative, well-executed recipes, implement methods and train all banquet associates both within garde manger and banquets, as well restaurant outlets for superior execution and consistencies.
¨      Develop professional relationship with all restaurant Chef de Cuisines to develop menus, execution and consistency for multiple stocks, soups and other in volume.
¨      Vast knowledge of banquet ordering, production and execution in high volume 12M+ annual department revenue.
¨      Ability to respond to last minute requests with a positive and professional demeanor.
¨      Excellent organization skills to produce consistent and high quality products through disciplined ordering, storage, production, and rotations utilizing reports, spread sheets and production schedules.
¨      Create innovative catering and banquet initiatives that are textural, flavorful, balanced and appealing for our well-traveled members.
¨       Continuously provide ideas, tastings for rollouts, and stimulation for the banquet team so they progress and have high interest within the workplace.
¨      Analyze and implement programs that highlight seasonality, freshness and consistently evolve.
¨      Building scratch cooking principles with a developed plan to execute while understanding current business volumes and procedures.
¨      Observe and supervise all sanitation procedures and maintain proper food rotation, handling & labeling.
¨      Ability to communicate clearly, build team philosophy approach throughout the entire property with both hourly and managerial staff. Capable to interact with members with a polite, professional and courteous demeanor.
¨      Coach, supervise, and assist Garde Manger Chef, (3) sous chef, (20) culinary associates and (10) steward associates in their daily work. Assist with staffing, training and development of all associates within this department.
¨      Design and maintain adherence to all food inspection and receiving standards.
¨      Ensure that associates within department have all required equipment and supplies.
¨      Maintain the excellent condition of all kitchen equipment and develop regular cleaning, inspection, and maintenance schedules.
¨      Report any equipment irregularities or defects to Engineering department.
¨      Organizes, supervises, and ensures safe, efficient, and sanitary production of all menu items.
¨      Manage regular safety, sanitation and general tours of all kitchen and storage areas to ensure safe and efficient production and storage in accordance with all club standards and health regulations.
¨      Conduct a daily kitchen meeting reviewing safety, sanitation, business levels, tasks and VIP reservations.
¨      To observe and supervise that all kitchen and stewarding staff uniforms are worn properly while in the kitchen.
¨      Create a weekly associate schedule based on business volume and budgeting guidelines, manage payroll.
Specific job knowledge, skill and ability
¨      Work in kitchens with temperatures above the norm, semi tropical environment.
¨      Extensive understanding with farm-table sourced ingredients and to execute this vision throughout the banqueting program.
¨      Collaborate with FOH managers, catering managers, sales managers to develop menus that are conducive to a luxury private club.
¨      Capable of working and exceling in high paced kitchen(s) with high volume banqueting and upscale restaurants simultaneously operating.
¨      Ability to write, and speak English to comprehend and communicate job functions.
¨      Advanced knowledge of menu development, cost and wage controls.
¨      Ability to grasp, lift and/or carry any cooking equipment or any utensils up to 50 lbs.
Ability to stand for long periods of time and tolerate extreme conditions and outdoor environments.
¨      Conduct meetings, menu briefings, interviews and disciplinary documentation(s).
¨      Ability to effectively interact with associates, members and subordinates some of whom will require high levels of patience tact and diplomacy and collect accurate information to resolve conflict(s).
¨      Fully comply with Ocean Reef Club rules and regulations mandated within the associate handbook at all times.
Experience and education
¨      Must have a minimum of 5 years' prior experience as a Banquet Chef-Senior Sous Chef within a large-volume private club, Michelin star rated restaurant(s), 5 diamond hotel(s), or highly acclaimed restaurant(s). Thorough experiences with overseeing multiple kitchens that will be operating at the same time with different menus, separate kitchens & staffing is a must.
¨      Culinary Degree preferred.
¨      Provide four superlative job references, cover letter, work photos, menus, and resume
¨      Exceptional creative abilities, menu planning and execution.
¨      Proficient in MS Word, MS Excel, Outlook.
¨      Must have a minimum of 10 years' knowledge and experience in managing multiple associates during different shifts.
Certificates or licenses
¨      Serve Safe Manager food sanitation certification, local certification with handling food.