Dual Licensed Massage/Esthetician
Location

2000 North Ocean Blvd, Fort Lauderdale, Florida

Date Posted

September 17, 2021

Category

Hotel



Job Type

Full-time



Financial Incentives
$500 Hiring Bonus
Description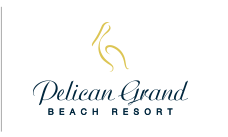 Ready to work and play on Fort Lauderdale Beach?
This position is offering a $500 hiring bonus!
PURE Spa, located oceanfront and rooftop inside Pelican Grand Beach Resort, is seeking a dual licensed Massage Therapist/Esthetician to join our team! Candidate will be responsible for providing a exemplary services that include performing massage therapy as well as skin services to clients (hotel guests and local clients). Must be available Sun/Mon/Tues.
Upon Hire, you will get $100 after 2 weeks of employment, $100 after 2 months of employment and $300 after 3 months of employment!