Location

4000 RCA Blvd, Palm Beach Gardens, Florida

Date Posted

October 28, 2021

Category

Hotel



Job Type

Full-time



Financial Incentives
Lucrative Sales Bonus Structure, Medical, Dental, Vision, 401K and PTO, Holidays
Description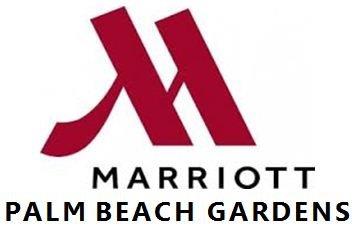 Palm Beach Gardens Marriott is situated on the Florida Gold Coast, just eight miles from the Atlantic Ocean and its beautiful Beaches. The location is convenient to over 75 amazing golf courses, a large variety of attractions and entertainment venues for all visitors. With 282 total guest rooms and over 18,000 sq. ft. of flexible meeting, outdoor and pre-function space we are seeking a very vital part of our Sales and Conference Service team.
The Catering Sales Manager will focus on selling and negotiating catering and banquet services, therefore a significant portion of time is spent speaking, listening, thinking, reasoning, and writing. Mathematical skills, including basic math, problem solving, forecasting, profit/ loss concepts, variances and percentages are often used. Supervisory and management activities are ongoing.
A significant amount of time is spent communicating and interacting with various people inside and outside of the hotel. Reading and writing abilities are often used when communicating with the hotel outlets and outside contacts when planning menus and services, as well as to document any sales related activity. A large portion of time is spent conducting tours, meeting and greeting clients and/or meeting and directing with other hotel departments. Some travel is necessary in order to meet potential clients and to attend conventions and trade shows.
Be incredibly friendly, customer centric, love to smile and have FUN in a team environment.
Have 2 or more years' experience in Hotel Sales and have knowledge of the local area.
Sell, detail and service all social groups and catering events to include weddings, social events, corporate dinners
Detail and finalize Banquet Event Orders for all definite bookings (all market segments)
Identify and price customer needs for the event, up-selling where possible, and closing the sale with the customer. To include collecting the customer deposit and obtaining signature on the BEO.
Prospect for new Social and Catering business using a wide variety of methods including phone calls, outside sales calls, trade shows, attending community functions, blitzes, etc.
Negotiates guest room rates, meeting room rental, function space, and hotel services within approved booking guidelines for each hotel. Confirms agreements in writing and forwards document to client and affected hotel departments.
Conducts tours of the hotel and banquet facilities; entertains qualified potential clients in accordance with company and property policies and procedures.
Provides a professional image at all times through appearance and dress.
Note: Other duties as assigned by supervisor or management