Location

325 N. Florida Ave., Tampa, FL

Date Posted

March 27, 2023

Category

Hotel



Job Type

Full-time



Financial Incentives
Benefits after 30 days, PTO after 90 days, free parking
Description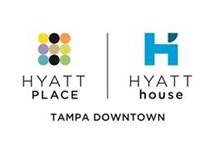 Busser serves patrons by setting tables; placing and replacing silverware; keeping beverage glasses full; adhering to sanitation and safety policies; clearing and cleaning tables, chairs, and environment.
Busser Job Duties:
• Prepares dining room for patrons by cleaning and clothing tables; setting decorations, condiments, candles, napkins, service plates, and utensils.
• Protects establishment and patrons by adhering to sanitation and safety policies.
• Maintains menu presentation by keeping menus clean; replacing damaged or soiled pages; cleaning chalkboards; lettering specials on chalkboards.
• Maintains table setting by removing courses as completed; replenishing utensils; refilling water glasses; being alert to patron spills or other special needs.
• Supports wait staff by setting-up and replenishing condiment stands, trash containers liners, and bus stations.
• Closes dining facility by cleaning chairs and tables; sweeping and/or vacuuming floors; removing trash and recyclables from the facility.
• Updates job knowledge by participating in staff training opportunities.
• Enhances organization reputation by accepting ownership for accomplishing new and different requests; exploring opportunities to add value to job accomplishments.
Busser Skills and Qualifications:
Listening, Presentation Skills, Verbal Communication, Customer Focus, Customer Service, Teamwork, People Skills, Action Oriented, Productivity, Energy Level, Client Relationships
**Please apply directly at www.hrihospitality.com/careers  **
HRI is an Equal Opportunity Employer and provides fair and equal employment opportunity to all employees and applicants regardless of race, color, religion, gender, sexual orientation, gender identity, national origin, age, disability, veteran status or any other protected status prohibited under Federal, State, or local laws. All employment decisions are based on valid job‐related requirements.