Location

325 N. Florida Av., Tampa, FL

Date Posted

March 27, 2023

Category

Hotel



Job Type

Full-time



Financial Incentives
Benefits after 30 days, PTO after 90 days, free parking
Description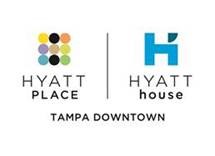 Job Duties
• Greet all guests with enthusiasm and friendliness.
• Utilization of Hyatt iPad to ensure that guests are checked-in for breakfast appropriately. Ensuring that non-eligible guests are charged appropriately for breakfast.
• Ensure Hyatt branded buffet is up to standards each day inclusive of signage, food, and stocking of goods.
• Serve alcoholic beverages in an appropriate manner consistent with company standards, ensuring that proper state alcohol laws and standards are adhered to.
• Answer guest questions about food, beverages, and our facilities accurately and in a friendly manner.
• Provide the highest level of service in accordance with Hyatt Hospitality standards.
• Maintain full knowledge of menus, recipes, and other pertinent information.
• Constantly increase knowledge of food, beverages, and other products and services.
• Complete side work during non-busy hours.
• Report to work as scheduled, in uniform, and ready to be in position.
• Responsible for constant sanitation, organization, and proper food handling.
• Prepare work areas for opening, mid-shift, or closing in accordance with company standards.
• Watch for safety hazards and report them immediately to any Manager.
• Wear uniform neatly pressed and cleaned. Nametag must always be worn.
• Report to Asst. F&B Manager, or AGM before leaving for the day to ensure no additional task need to be assigned.
Minimum Requirements
• High school graduate or equivalent
• Minimum of 18 years of age to serve alcoholic beverages
• Must be able to work flexible shifts and schedules, including weekends and some holidays.
• Must work well with or without direct supervision.
• Previous Serving experience
• Excellent oral communication skills required.
• Positive interpersonal skills required.
• Must be able to maintain proper certificates or Training to serve Alcohol.
** Please apply directly at www.hrihospitality.com/careers  **
HRI is an Equal Opportunity Employer and provides fair and equal employment opportunity to all employees and applicants regardless of race, color, religion, gender, sexual orientation, gender identity, national origin, age, disability, veteran status or any other protected status prohibited under Federal, State, or local laws. All employment decisions are based on valid job‐related requirements.