Boat Mechanic Part-Time ($19.30/hr)
Location

11251 Harbour Villa Rd, Orlando, FL

Date Posted

November 20, 2023

Category

Hotel



Job Type

Full-time



Description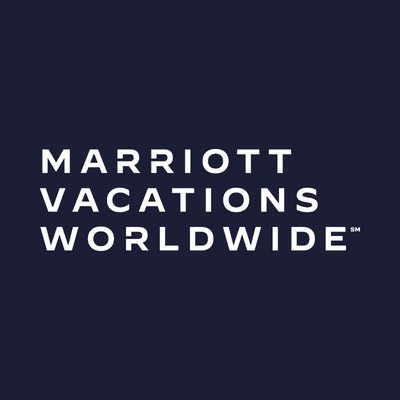 Where great benefits lead to a life fulfilled.
Competitive Pay
Medical/Dental/Vision/401K opportunities
Travel discounts
Credit Union Membership
Tuition Reimbursement
Professional Counseling & Family Support
Growth and Development Opportunities
Where each associate at Marriott's Cypress Harbour is offered great perks & incentives.
Free On-Site Parking
40% discount at all Food & Beverage outlets on site
Complimentary soft drinks during each shift
Work shoe credit through shoes for crews 2x a year
Company branded coat/jacket for outside & travel roles
Hats/Sunscreen are provided as needed
Bi-annual Team building events
$5 per "way to go" name mention wisely card deposits
Quarterly celebrations, Associate of the Month, Associate Appreciation week
Guest Survey Awards- if Dept Specific goals are met- up to $100 a month
Where you can make a difference.
APPLY HERE: https://mymvw.wd5.myworkdayjobs.com/MVW/job/Orlando-FL/Maintenance-Technician-II_JR59263
BOAT MECHANIC Part-Time $19.30/hr
Perform repair work and scheduled maintenance for boats and watercraft. When not performing repair work this position will also be driving the boats and interacting with guests.
Perform different diagnostic tests to ensure proper function of marine engines and electrical systems. Troubleshoot root cause of various mechanical issues and replace broken or worn-out parts when needed.
Specializes in mechanical repair of boat systems (jets, plumbing, HVAC, hydraulics, switchboards, trolley's). Troubleshoots and makes recommendations for corrective action.
Perform routine and preventive maintenance on various boat systems, including, but not limited to, marine engines, electrical systems, and marine hydraulic systems.
Perform operational tests as needed, which may include test driving the boat to ensure repairs are completed correctly.
Perform all necessary checks, tune-ups and any other mechanical procedures for vessels
Perform operational tests as needed, which may include test driving the boat to ensure repairs are completed correctly.
Conduct inventory of supplies, materials, and equipment and inform supervisor/manager of low supply items. Complete requisitions for additional supplies, materials, and equipment. Report accidents, injuries, and unsafe work conditions to manager; complete safety training and certifications.
Where your skills help you make a difference.
Must be able to work a flexible schedule, including complete weekend and holiday availability
Must have great customer service skills – all our positions come into contact with guests!
Where we celebrate and cultivate connections.
Marriott Vacations Worldwide was Recently Ranked #1 on the Newsweek Top 100 Most Loved Workplaces!!
Follow us on social media!
Instagram: @marriottvacationsworldwide
Facebook: Marriott Vacations Worldwide
Twitter: @marriottVAC
At Marriott Vacations Worldwide (MVW), we make vacation dreams come true for travelers around the world. As a leader in leisure travel, we take pride in delivering meaningful moments while having fun and growing our skills—and you can too!
Marriott Vacations Worldwide is an equal opportunity employer committed to hiring a diverse workforce and sustaining an inclusive culture.
Not the right opportunity for you? Share this job with a friend or sign up for job alerts at https://careers.marriottvacationsworldwide.com/en-US/join