Location

100 Marina View Drive, Sarasota, Florida

Date Posted

May 12, 2022

Category

Hotel



Job Type

Freelance



Description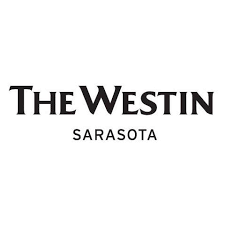 Position Summary: The banquet server is responsible for preparing for and serving guests during banquet functions in accordance to brand standards of food and beverage quality, presentation, sanitation and genuine hospitality.
Essential functions: Reasonable accommodations may be made to enable individuals with disabilities to perform the essential functions.
Review and understand the Banquet Event Order (BEO), complete setup according to the BEO.
Set tables in assigned area correctly and uniformly, using clean, pressed linen (check for rips, stains or tears); clean spotted silverware, clean china with no chips, clean spotted glassware.
Properly clean and fill table complements (salt and pepper, sugar, breadbaskets, etc.)
Learn the menu for each function served and be able to explain the major ingredients and preparation method for each item served.
Greet guest upon arrival.
Be ready in assigned station at least 15 minutes prior to function start time.
Continuously patrol assigned station, refilling water and coffee, removing service items and condiments per standard.
Use proper in room clearing and aisle tray break down procedure.
Return all reusable table complements and condiments to be cleaned and refilled.
Assist the Banquet Captain in breaking down buffet and handling equipment.
Set up, serve and break down coffee breaks, receptions and other special functions as assigned.
Know and comply with state food handling and liquor laws.
Engage guests in a cordial, efficient and professional manner and resolve any guest complaints
Return all food to the kitchen.
Learn and apply all procedures of proper service.
Keep station neat and clean during service.
Perform all set up and side work.
Adhere to hotel grooming and uniform standards.
Perform any additional tasks requested by management.
Education: High school education/GED.
Experience: previous experience in a hotel or related field preferred.
Hours required: Scheduled days and time vary based on hotel needs. Must be able to work weekends.
Skills and Abilities: Must be able to pass TIPS certification/alcohol awareness training and food handler training.
Knowledge or and ability to operate a computer.
Ability to stand/walk for long periods of time
Ability to regularly lift and/or move up to 35 pounds.
Ability to provide friendly guest service with a smile.
This description is a summary of primary responsibilities and qualifications. The job description is not intended to include all duties or qualifications that may be required now or in the future.
Apply  online at https://www.kolterhospitality.com/careers/