Location

100 Marina View Drive Sarasota, FL 34236, Sarasota, Florida

Date Posted

July 19, 2021

Category

Hotel



Job Type

Full-time



Description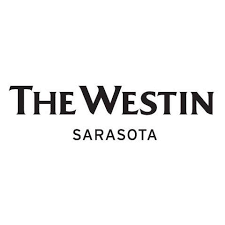 Position Summary: The Banquet Server is responsible for the set-up and serving of food and beverages to guest at all banquet functions, according to hotel standards. Remains attentive to the customers throughout the entire dining experience, adhering to or exceeding service standards.
Essential functions: Reasonable accommodations may be made to enable individuals with disabilities to perform the essential functions.
Approach all encounters in a friendly, courteous and service-oriented manner.
Exhibits a strong menu, beverage and wine knowledge for the event being served and be able to describe.
Serve guests according to the hotel's standards in a friendly, courteous and professional manner.
Must be able to effectively communicate both verbally and in writing, with guests and fellow team members.
Must be an effective listener to understand and clarify any concerns raised by banquet event attendees or team members.
Keeps chair and tables clean and clear of debris.
Ensure that all silver and glasses are wiped and spotless.
Maintain banquet storeroom in a neat and orderly manner, stocked with any and all appropriate supplies necessary for food service functions.
Adheres to state liquor laws.
Keeps the chefs and managers informed of any issue that might affect the quality of service or timing.
Clean-up banquet space after the completion of the function and ensure that all equipment and supplies are stored and re-stocked properly.
Completes daily side work assignments.
Must be able to multitask and handle high volumes of service demands.
A team member will be cross-trained in other restaurants including Evoq, the Roof Bar and Restaurant, and In-Room Dining.
Knowledgeable on hotel facilities and services to assist guests as appropriate.
Qualifications
Education: High school diploma or GED plus 2 years' guest service experience or equivalent combination of education and experience that provides the above skills, knowledge and ability.
Experience: Minimum of 1-year server experience
Proficiency in reading and communicating in English.
Current certification in ServSafe or other nationally recognized Food Handler Program or able to obtain upon being hired.
Current certification in TIPS or another nationally recognized program in the service of alcohol or able to obtain upon being hired.
At least 21 years of age.
Ability to be on one's feet for prolonged periods of time.
Able to lift and carry up to 25 pounds.
Ability to work well under pressure in a fast-paced environment.
This description is a summary of primary responsibilities and qualifications. The job description is not intended to include all duties or qualifications that may be required now or in the future.
Apply online at www.kolterhospitality.com/join-the-team/