Assistant Engineering Manager
Location

2000 North Ocean Blvd, Fort Lauderdale, Florida

Date Posted

September 17, 2021

Category

Hotel



Job Type

Full-time



Financial Incentives
$1000 Hiring Bonus
Description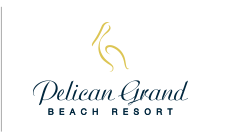 Ready to work and play on Fort Lauderdale Beach? We are offering a $1000 Hiring Bonus!
Pelican Grand Beach Resort, part of Noble House Hotels & Resorts, is seeking an Assistant Engineering Manager to join our property operations team.
This position is responsible for supervising the activities of the hotel maintenance department with the Chief Engineer, while assisting with the repair and maintenance of the hotel's physical plant in accordance with Company standards for quality, cleanliness, guest satisfaction, and safety and security.
Requirements
Candidate will:
Inspect rooms and public areas to ensure that work orders are properly completed according to Company standards.
Monitor maintenance staff productivity to ensure labor cost objectives are met.
Maintain proper equipment and supply inventory; follow hotel operations procedures and communicate with the Chief Engineering to insure that orders are placed for any needed equipment or supplies.
Perform routine maintenance throughout the property.
Perform minor adjustments on HVAC systems, including the repair and/or replacement of air conditioning units.
Perform minor repairs and/or replacements of room furniture, fixtures, and equipment to include television sets, light fixtures, etc.
Supervise and perform all other duties outlined in the Company's Preventative Maintenance Program, including adherence to the work order process.
Resolve work orders reported in a timely manner.
Clean and maintain the hotel's exterior areas and all other aspects pertaining to the hotel's overall landscape and curb appeal.
Issue tools, equipment, and supplies to maintenance staff.
Assist the Chief Engineer in determining capital requests and monitoring existing contracts for capital projects.
Upon Hire, you will get $200 after 2 weeks of employment, $200 after 2 months of employment and $600 after 3 months of employment!